Biografie Prof. Dr. Gilbert Nolst Trenité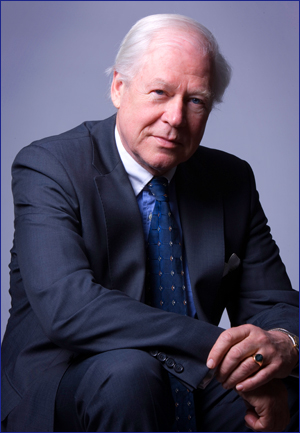 Prof. Dr. Gilbert Nolst Trenité is een internationaal bekende autoriteit op het gebied van de neuschirurgie. Hij heeft meer dan 30 jaar ervaring en vele duizenden neusoperaties uitgevoerd, waaronder bij actrices, balletdanseressen en andere BN'ers. Hij streeft altijd naar een zo natuurlijk mogelijk resultaat. Wegens zijn expertise in hersteloperaties ziet hij ook regelmatig patienten uit het buitenland.
Hij werd opgeleid in Amsterdam (UVA) tot KNO-arts en specialiseerde zich in de aangezichtschirurgie met speciale aandacht voor de neus. Hij behaalde het Amerikaans examen van de 'American board of Facial Plastic and Reconstructive Surgery' (Washington, USA).
Professor Nolst Trenité heeft een groot aantal Nederlandse en buitenlandse dokters opgeleid. Hij startte in 1994 een Internationale cursus 'Modern Rhinoplasty Techniques' in het Academisch Medisch Centrum te Amsterdam, die uitgroeide tot de meest vooraanstaande cursus in Europa. Deze cursus werd in 2014 in het UMC in Utrecht voortgezet. In 1995 startte hij ook een zelfde cursus voor de Oost Europese landen in Pecs, Hongarije.
Hij opereerde (live surgery demonstraties) in London, Parijs, Oslo, München, Moskou, regelmatig in het Midden Oosten (Dubai en Abu Dhabi) en Zuid Amerika (Brazilie en Colombia).
Nolst Trenité publiceerde in 1993 een Internationaal leerboek, Rhinoplasty "A practical guide to functional and esthetic surgery of the nose". Inmiddels is de derde uitgebreide editie met uitgebreide DVD bijna uitverkocht. Een Spaanse vertaling van het leerboek is recentelijk verschenen. Daarnaast schreef hij een groot aantal hoofdstukken in gerenommeerde internationale leerboeken.
Naast klinisch en wetenschappelijk werk (zie publicaties in Pubmed) heeft Prof. Dr. Nolst Trenité instrumentarium voor de neuschirurgie ontwikkeld dat wereldwijd verkocht wordt (e.l.Zepf/Storz, Tuttlingen, Duitsland).
Professor Nolst Trenité heeft nieuwe operatietechnieken ontwikkeld voor de neusreconstructie van schisis en lepra patiënten.
Ook bestuurlijk is Prof. Dr. Nolst Trenité actief, als Past-President en lid van de "Executive board" van de European Academy of Facial Plastic Surgery.
Hij is tevens Past-President van de International Federation of Facial Plasic Surgery Societies. Hiervoor kreeg hij vanwege zijn bijdrage aan de ontwikkeling van de aangezichtschirurgie, de prestigieuze Davalos Award van de American Academy of Facial Plastic and Reconstructive Surgery.
Sinds 2009 is professor Nolst Trenité werkzaam in de Bergmanclinics.
---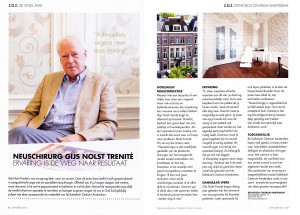 Lees een interview met Professor Nolst Trenité in het blad "Z.O.Z".