Rhinoplasty Surgery Set by Prof. Dr. Gilbert Nolst Trenité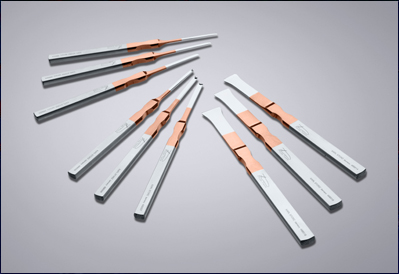 Apart from knowledge, skill and experience, the use of appropriate instruments is a prerequisite for performing a reliable operation. The main goal in modern rhinoplasty is to perform the operation as atraumatically as possible, to prevent unpredictable scar formation and to ensure good long-term postoperative results. The use of delicate, sharp and high quality instruments is fundamental in lessening surgical trauma and entering the right surgical planes, resulting in less bleeding, shorter duration of the operative procedure and, ultimately, better postoperative results.
During my frequent visits to international authorities on rhinoplasty, I noted that they were using delicate rhinoplasty instruments that were not available in the Netherlands. While doing rhinoplasties as a guest surgeon, I noticed that an ENT surgeon taking his first steps in aesthetic rhinoplasty will do this with instruments which were readily available for functional rhinoplastic surgery (but not always state-of-the-art). This inspired me to design some specific rhinoplasty instruments. Combined with specially selected instruments, these form a supplementary rhinoplasty set to be used with instruments already available for functional rhinoplastic surgery. This complete set of very delicate, high quality instruments has a special gold finish for easy recognition on the operating table.