About Prof. Dr. Gilbert Nolst Trenité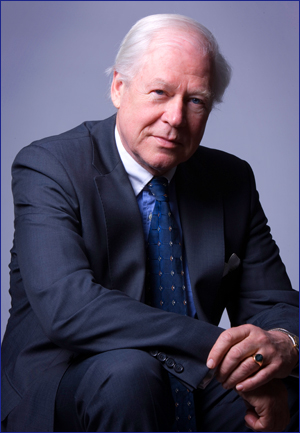 Prof. Dr. Gilbert Nolst Trenité is an international well known authority on rhinoplastic surgery. He has more than 30 years experience and done thousands of rhinoplasties, He operated on actresses, models, ballet dancers and many VIP's. He is always striving for natural results in harmony with the other aesthetic units of the face.
He was educated at the University of Amsterdam and did the American board exam in Facial Plastic surgery and was certified by the International Federation of Facial Plastic Surgery Societies. Due to his special expertise in revision rhinoplasty, he sees many patiens from abroad. He is the editor of 'Rhinoplasty', a practical guide to functional and aesthetic surgery of the nose. The third edition came with an interactive DVD ROM with 4 hours of live surgery. A Spanisch edition of his rhinoplasty book was recently published. He was one of the editors in chief of Facial Plastic Surgery Monographs and member of the editorial board of Archives of Facial Plastic Surgery (AMA Journal). He contributed too many international textbooks and peer reviewed medical journals.
Dr Nolst Trenité educated many Dutch and foreign doctors in the art of rhinoplasty. He established an annual International Course on Modern Rhinoplasty Techniques in Amsterdam, which will be (from 2014 on) continued in Utrecht. He also established a mid-European course at the University of Pécs in Hungary, for which he received the Gold Medal of the University, and was appointed Guest Professor. In his enthusiasm for facial plastic surgery, and in particular for rhinoplasty, he gave many lectures all over the world. He did surgery (live surgery demonstrations) in London, Paris, Munich, Moscow, Oslo etc., Middle East (Dubai andAbu Dhabi) and South America (Brasil and Colombia).
He designed various specific rhinoplasty instruments, which are sold all over the world (e.l. Zepf/Storz, Tuttlingen, Germany). He developed a special surgical technique for reconstructive rhinoplasty in the Leprosy patients.
He was guest of honour in many international courses and meetings. He became honorary member of the Hungarian, South African and Belgian ENT societies and got the honorary award from the Dutch ENT Society. He was guest professor at the University of Ghent, Belgium and honorary guest professor for Rhinofest at the Mayo Clinic's USA. He gave special honorary lectures for the EAPFS (Joseph lecture), Irish ENT Society (Sir Wilde Discourse), Norwegian Society and got the Davalos Award for his international contribution to facial plastic surgery from the American Academy of Facial Plastic and Reconstructive Surgery.
Professor Nolst Trenité is past-president of the European Academy of Facial Plastic Surgery and as senior advisor, member of their executive board. He also is a past- president of the International Federation of Facial Plastic Surgery Societies.
Special Projects Leprosy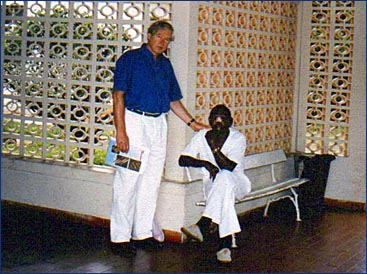 Reconstructing surgery in the leprosy nose | a new approach
There has still been no reduction in the detection rate worldwide for leprosy, despite supervised multi-drug therapy. In time, leprosy can result in a severe saddle-nose deformity leading to functional problems, disfiguration and stigmatization. In severe cases, only the nasal skin tissue and the lower lateral cartilages are preserved. In such cases, the ideal would be to restore the cartilaginous skeleton but, by contrast with other causes of saddle-nose deformities, this is complicated by the quantity and the poor quality of the remaining nasal mucosa. Leprosy-related saddle-nose deformities are therefore challenging and difficult to reconstruct with the techniques that have been proposed in the past. Read more...